Welcome to Lil' Shop of Spores
Magic Mushroom Spores from Around the World
     We offer edible mushroom cultures, Psilocybe cubensis Spores and Exotic Mushroom Spores in spore syringes and spore prints.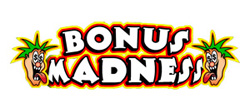 SPORE SYRINGE ORDER BONUS
1 Free Random Grab Spore Syringe with every spore syringe order of $30 or More.No coupon code needed.  Do not add this to your cart, if your order qualifies the freebie will be in your package. Total order with shipping must be $30 or more to get this freebie.  Limit 1 per order.
Psilocybe Cubensis Magic Mushroom Spore Syringes and Spore Prints
      For over 15 years Lil' Shop of Spores has been a leading purveryor of exotic magic mushroom spores from around the world.  With quality being our top priority we may be a little more than some of the other discount magic mushroom spore vendors but our years of customer feedback can't be wrong. 
      Lil' Shop of Spores currently carries over 35 of the most popular Psilocybe cubensis spore strains from around the world.  With all time magic mushroom spore classics we have a strain for every spore collector. Our Psilocybe cubensis spore syringes and spore prints are loaded with spores and second to none. Depending on availability check out the exotic magic mushroom spore strains Panaeolus Cyanescens or Psilocybe tampanensis.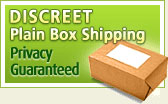 With quick discreet shipping and premium products we know you'll be satisfied with Lil' Shop of Spores.
What Our Customers Are Saying:
You guys are awesome. Always super fast and I never have any problems. Place my order and forget about it..no need to keep checking because I know you guys have it under control. Always nice specimen and make for some good viewing.
Great customer service, great deals and quality product. Thanks guys.
I found my experience with you was great! You completed my order very quickly and your products are of great quality!
WOW - I am very impressed with everything, the time of delivery and the quality of the spores. I will for sure be purchasing from you guys in the future! Also thank you for checking up on everything, You Guy Seriously Rock...Keep it up :) 
Great service. Great price. Can't ask for much more.
Excellent service! Fast & discrete. Thx for the freebies also.
Fast delivery. Excellent syringes. Worth every penny.
  Lil' Shop of Spores Featured Strain:
  Psilocybe cubensis Golden Teacher
The Psilocybe cubensis Golden Teacher is our most popular magic mushroom spore strain of all time for good reason: The GT is an excellent fruiter with fairly rizomorphic mycelium. Dense fruits with thick stems. The light golden cap, it's namesake, sets it apart from other cubensis strains...MORE INFO
Premium Exotic Spores Since 1997